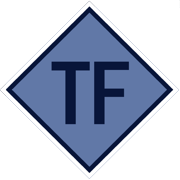 Change is Possible

Prediabetes is treatable with lifestyle. The best study of diabetes prevention found that a consistent program of exercise and weight loss reduced the risk of developing diabetes by 58%. But studies also show most people find it difficult to make lifestyle changes last over the long term.

I have been in practice as an endocrinologist for over 15 years, and I've seen time after time how people struggle to make their lifestyles more healthy. I would speak with my patients in clinic about losing weight or exercising more consistently. Often they would be able to make changes that lasted for a few weeks or even a few months, but then they would slip into old habits.

As I then looked at my own life, I saw this same pattern emerge. I might decide to improve myself in some area - eat a more nutritious diet or be better father, for example - and I could make initial progress, but then I would slide back toward where I started.

I decided there has to be a reason, and there has to be a better way to change.

Through my training and research in areas of psychology, cognitive science, and human behavior, I realized the following:

What stops people is rarely lack of knowledge.
What stops people is lack of action.

Because of how our brains are wired, we don't always make decisions the way we "know we should." Don't beat yourself up if this applies to you, as this is normal and very common. Think about your own life. Have you ever enthusiastically started a new program, perhaps you even had great progress for a few weeks, but then something happened and your program fizzled out?

Something is missing from most programs. Most programs give us knowledge, but they don't help us actually apply that knowledge consistently so we can be successful. In order to make consistent progress, you need a system that will help you overcome the obstacles that keep you from success.

I designed the Blueprint for Reversing Prediabetes to help you overcome these obstacles.

The Blueprint has 2 components:

Optimal Metabolism

Optimal Mindset

Optimal Metabolism teaches you the fundamentals you need to have your metabolism working at its best. By focusing on the 3 pillars of metabolism - Quality Movement, Quality Nutrition, and Quality Sleep - you can return your body to the high-functioning level at which it was designed to work. Optimal metabolism discards the hype and nonsense so prevalent in the internet health industry to give you the key strategies you need to focus on to be successful.

Optimal Mindset is specifically designed using principles of neuroscience, cognitive science, human behavior, and psychology to teach you how to notice what is influencing your behavior, grow in your understanding of yourself, and use this information to proactively set yourself up for success, and then successfully troubleshoot when difficulties arise, so that you make consistent progress toward your goal.